"I have been looking at Cognistat with admiration. It will foster a relation, clarifying and reassuring, with a patient -- a sort of collaboration. So many patients, I am sure, get traumatized and misdiagnosed through a sort of mindless, and sometimes callous, testing which ignores all the factors that can influence one's performance."
- Oliver Sacks, MD
Author and Professor of Neurology
There are many different cognitive test instruments available but few have the carefully chosen design and validated content of Cognistat. Cognistat is the #1 choice of neuropsychologists for cognitive screening in the US and Canada.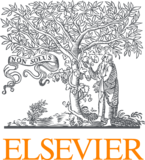 Archives of Clinical Neuropsychology